13th Annual International UFO Congress Convention and Film Festival
Laughlin, Nevada
February 8 - 14, 2004
Photos provided by Nancy McKinney
CLICK ON THE PHOTOS ABOVE TO SELECT YOUR DESTINATION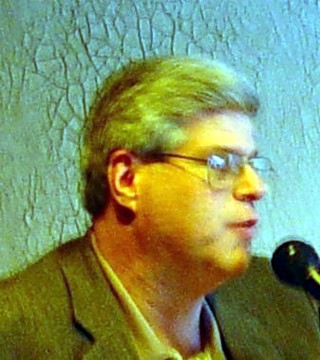 Stan Gordon is Jerry's guest in an interview originating from the Flamingo Hotel in Laughlin, Nevada. Stan talks about the Kecksburg, Pa. UFO Crash in the 1970s and some fascinating stories about Big Foot and the possible UFO connections.



Jerry Interviews Robert Dean, retired USAF Sergeant Major, with 40 years of UFO investigative experience. Bob is famous for revealing a secret NATO document written in 1964, titled "The Assessment." Jerry and Bob talk about the ETs, the various ET species that are visiting Earth at this time and why they are here. Then Jerry wraps up the show with a post Aztec 2004 Conference interview with Dennis Balthaser.



Larry and Jerry discussing the international and ET (photo left) attendance at the conference and some recent international UFO sightings. Then, Jerry interviews Col. Wendelle Stevens about his conference presentation on the abduction of an individual in East Germany during the Cold War and Mike Marino, promoter for the webcast of the Saturday conference sessions. And finally, Jerry and Nancy McKinney discuss the various conference presentations given on Thursday and Friday.





ATTENDEE INTERVIEWS
ABDUCTEES, UFO SPOTTERS, PEOPLE OF INTEREST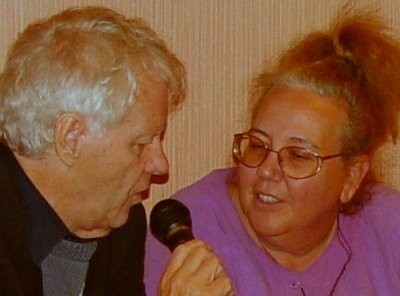 Jerry interviews Mary Eberspacher, who uses ancient sounds from Egypt to do healing. Mary covers her experiences with previous lives and previous loves, ETs and the light people. Mathew Hurley who has a book on art over the ages that depicts UFOs is also a guest. Mary Eberspacher's web site is www.anscientsounds.com.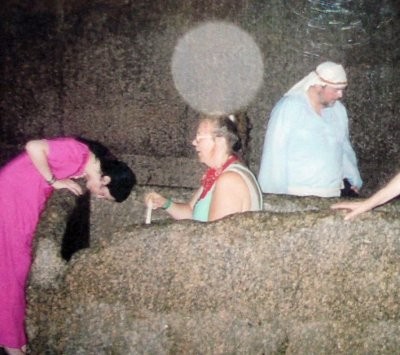 Mary inside Egyptian pyramid with orb
Jerry Interviews Arizona Wilder about her experiences after being abducted to an underground base in Area 51.




Jerry talks to two people who are visiting the UFO Congress in Laughlin. The show starts off with a visit with Rob Simone, a fellow host on England's Pioneer Radio. Then Jerry interviews an 83 year old lady, Dr. Franchisca, who believes in Space People and reincarnation. She is a doctor who lives in Oregon. She has been involved in UFO stuff for over 50 years starting in the 50s in California.




Note: changing the images below will stop any audio program you may be playing, so we recommend you listen and look separately.