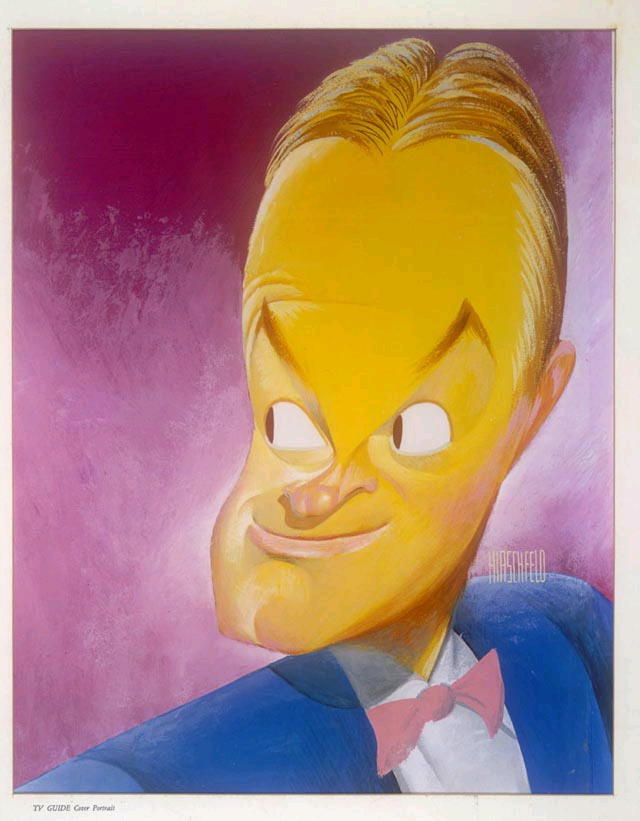 1903-2003
Intro music: a complete and serious version of Bob Hope's theme song, "Thanks for the Memory," a duet by Bob Hope and Shirley Ross.
Bob Hope reached one hundred years in age on May 28, 2003. Two months later, to the day, Bob was dead. According to a report from his daughter, he died peacefully, without pain and with a smile on his face. Bob was born in England as Leslie Townes Hope, and at one time was a boxer using the name Packy East. I had a chance to see Bob Hope in person in a concert in Tulsa at the downtown Civic Center in the late 60s. His radio and TV shows were legendary, especially when it came to entertaining America's Armed Forces.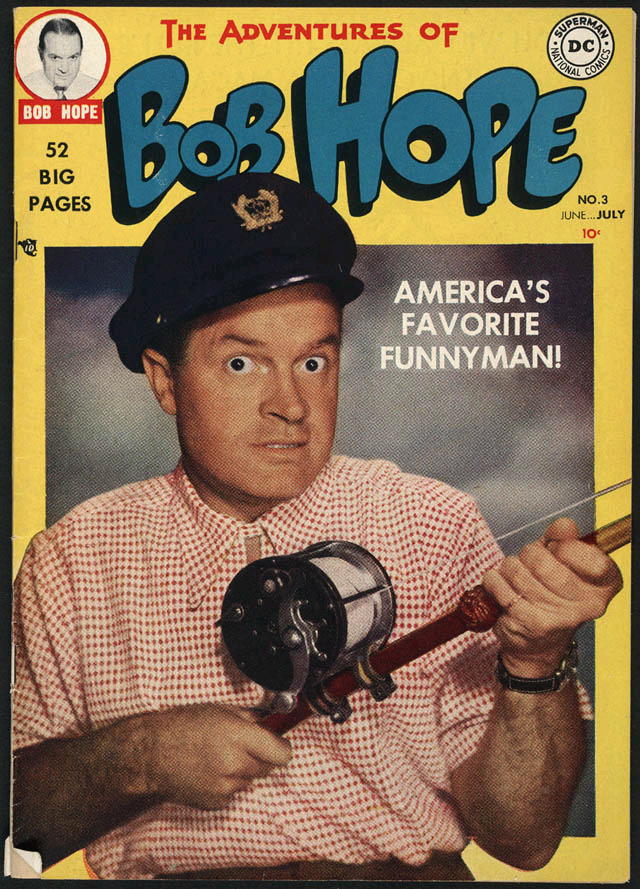 CLICK HERE for Bob's Official Web Site.
CLICK HERE for a complete collection of Bob Hope photos.
Bob did a weekly show for the Armed Forces Radio Network during World War II in addition to doing countless overseas USO tours. This is a segment from one of those Armed Forces radio shows done sometime between 1943 and 1945.
CLICK HERE to listen.